There is so much FAKE out there. Today we do a very detailed review on the AOVO Pro Electric Scooter.


I bought a FAKE AOVOpro scooter and made a review on it — uuf! — see the video there /video/review/elektrik-scooter/

A while ago the real AOVOpro company contacted me regarding this issue.

TODAY – we make a very detailed review on the REAL AOVOpro Electric scooter.
Video
Product Description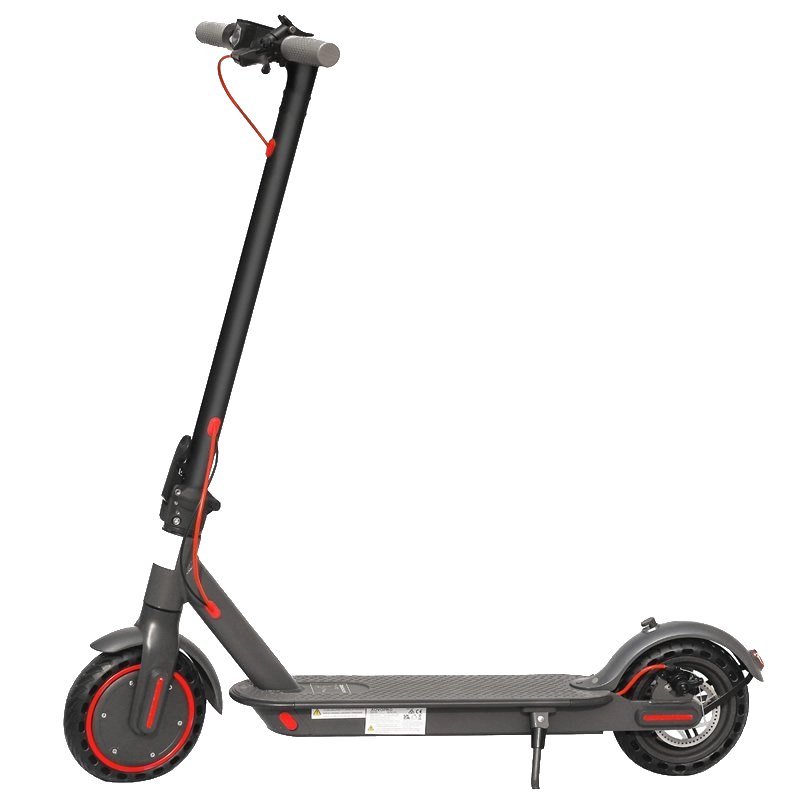 Brand: AOVOPRO
Type: electric scooter/scooter électrique
Model: ES80/M365
Color: Black
Max. range per charge: 30-35 km standard maximum speed: 25 km/h (enable 31 km/h after accepting the disclaimer)
Battery: 36V 10.5AH
Max. load : 120 kg
Motor-assisted: 36 V 350 W
Tire: 8.5 inch non-slip solid tire
Charging time: 4-5 hours
Brake: disc brake and electric brake
waterproof – IP65 rating
Climbing: 30° max
Product weight: 12 kg package weight: 14.5kg
Product size (L x W x H): 1070 x 430 x 1100 mm (unfolded), 1070 x 430 x 530 mm (folded)
Package including:
1 x Electric Scooter
1 x charger
1 x tool kit
1 x User Manual
That's new with the AOVOpro Electric scooter
New latching mechanism
New Battery
New – A metal rear fender
New Logo
Highlights:

The Battery 10.5 Ah – The battery capacity of the new AOVOPRO ES80/M365 Pro electric scooter has been upgraded from 7.8Ah to 10.5Ah, which improves its maximum range per charge from 21km to 30km (I could do 35km). On the other hand, it recharges faster.

A 350W Motor – The new AOVOPRO ES80/M365 Pro electric scooter works with 350W motor, compared to the old 250W motor. Its maximum load is more than 120kg, the maximum climb grade is 20 °.



IP65 Waterproof rating – The battery compartment and circuit of the AOVOPRO ES80/M365 Pro electric scooter have excellent waterproof performance, and the wading depth can reach 15cm.
Skip Labels (in the video)
The video is quite long, therefore you find jumplabes to go directly the parts you are interessted in.
00:00 Intro
00:29 What is is all about?
00:54 I bought a FAKE e-scooter
01:40 New logo
01:58 A very detailed Review
02:14 Why to buy an e-Scooter?
03:01 Patrick's Hint 🙂
03:15 Unpacking
04:13 OUTSIDE OFFROAD TEST
06:26 The App
08:34 The App Overview
10:23 The App Settings
11:47 Firmware Update
12:48 Advanced Mode
13:59 Legislation – The Rules
20:54 Dual Brake System
21:34 Lights
22:05 Comparision REAL vs FAKE
22:57 The Tires
23:39 Waterproof IP65
24:16 Speed
24:44 The Range
26:38 Safety
27:57 Charger
28:19 Display
29:08 Manufacturing
29:51 The Motor
30:35 Brake – Close up
31:34 Disasemble
34:19 Smart Tags and Air Tags
35:22 Add a Samsung Smart Tag
38:07 Light Test
39:23 Summary – Which Scooter I should buy?
Pictures – Comparision
Advertising
This is a sponsored video, but I tried to make the review as honest and accurate as possible.
Pfuisi Voting
✭✭✭✭✭ – Price/ Performance
✭✭✭✭✭ – Style
✭✭✭✭✭ – Fun
Recommended!
Have fun driving around.
---

Order here: https://www.aovopro.com
---
If you liked the video, share it with your friends and slap the like button. For questions, write it into the comments section.

Cheers
PFuisi
Mehr Reviews und Produkttests